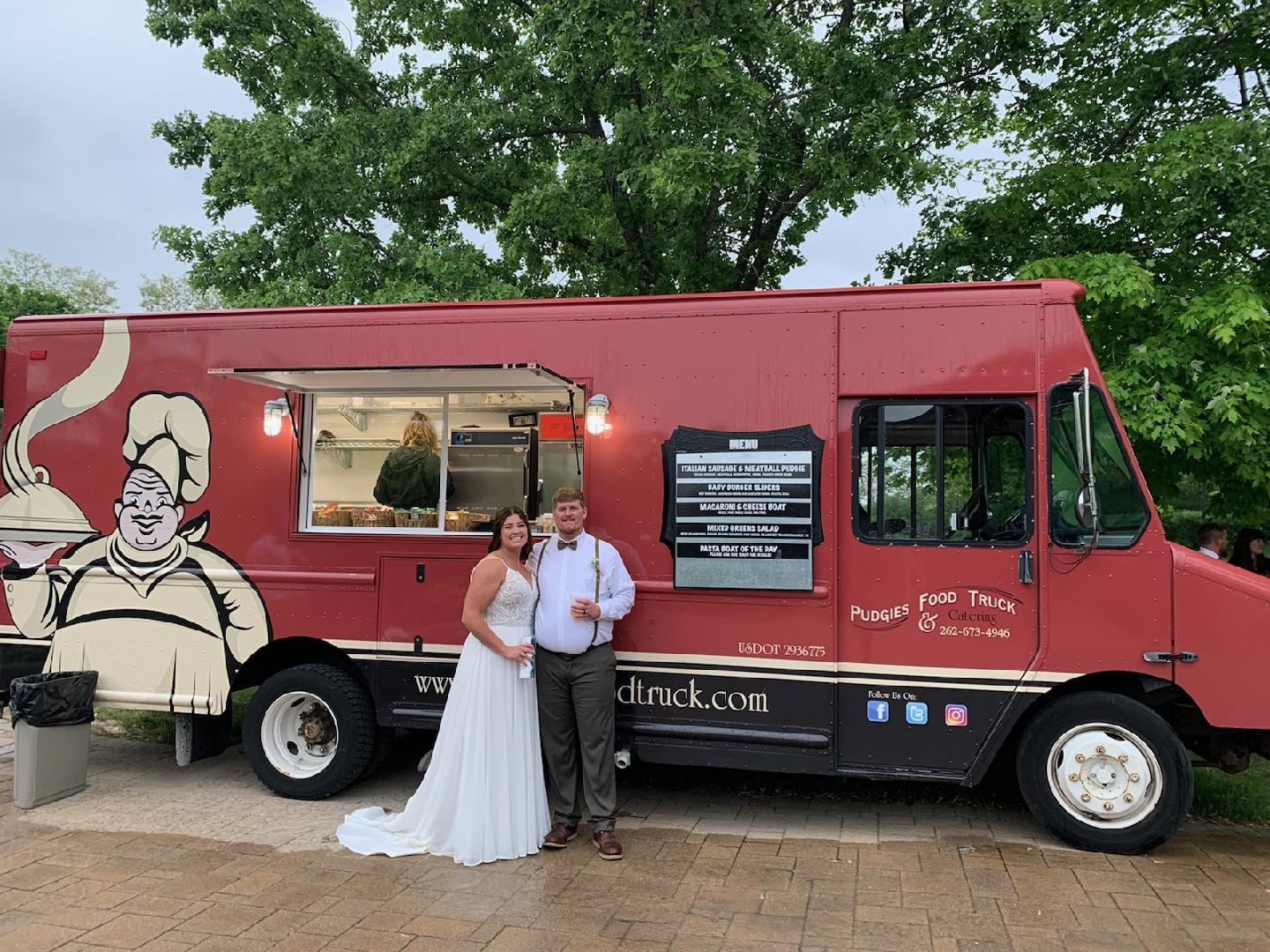 Thank you for your interest in Pudgies Food Truck and Catering! We offer two types of service, our FOOD TRUCK and our CATERING services.
Our FOOD TRUCK offers curbside service to your business or special event location. When booking the food truck please note food items are served directly from the service window on the truck. Our staff does not leave the truck. Food truck service is provided for up to a two-hour window. If you would like our staff to be at your event for more than two hours, there is a $50.00/hour staffing fee added to your invoice.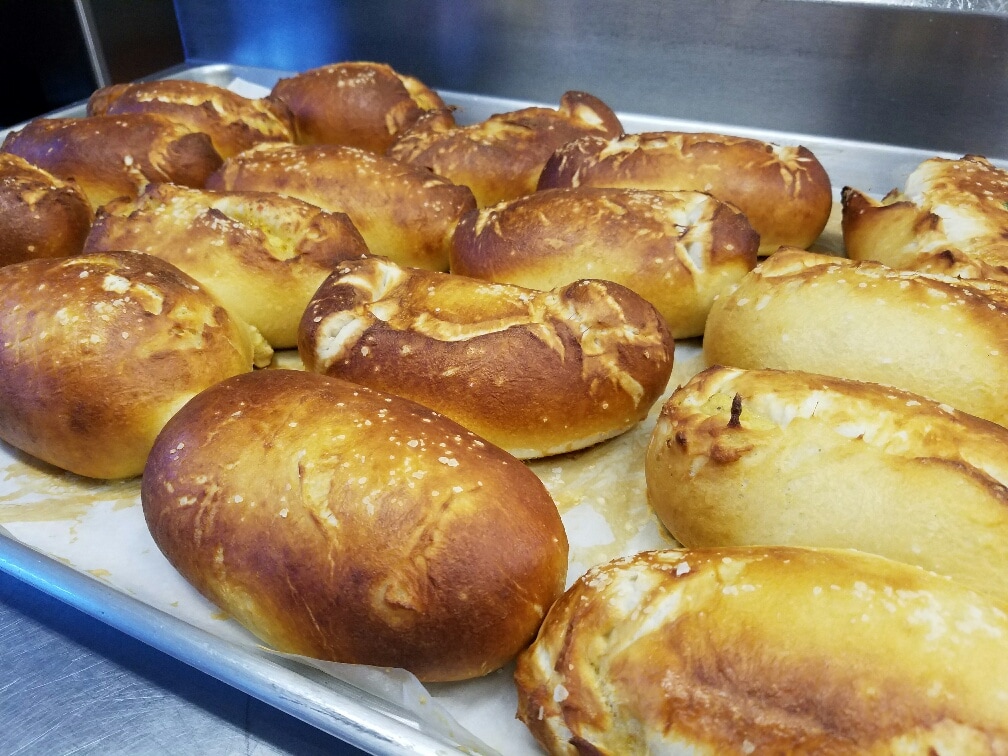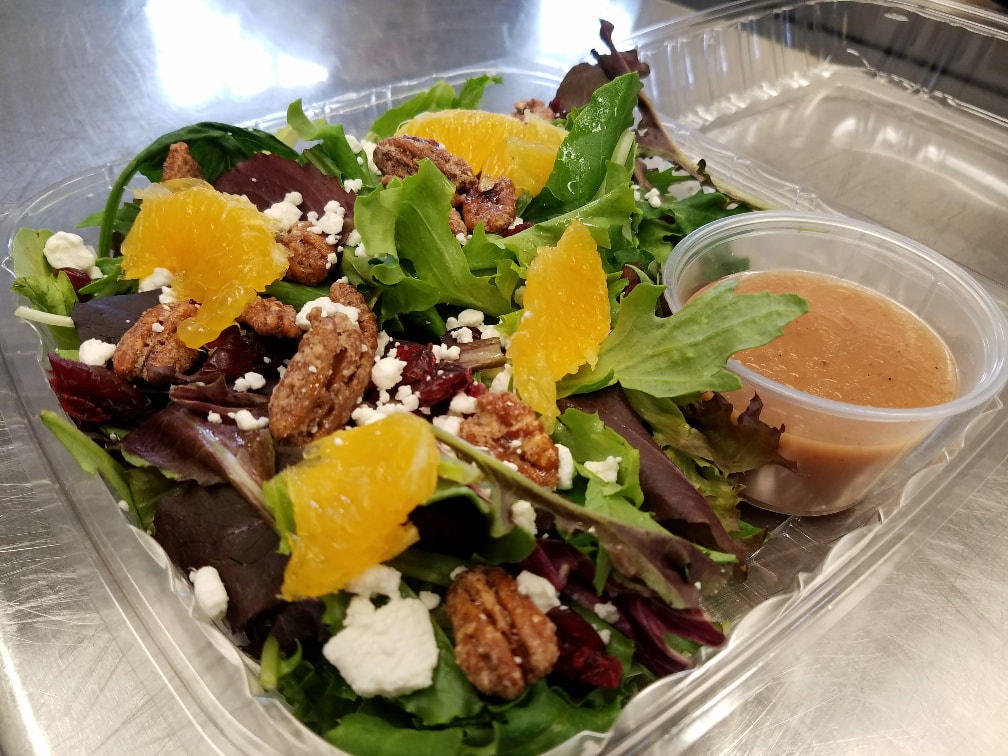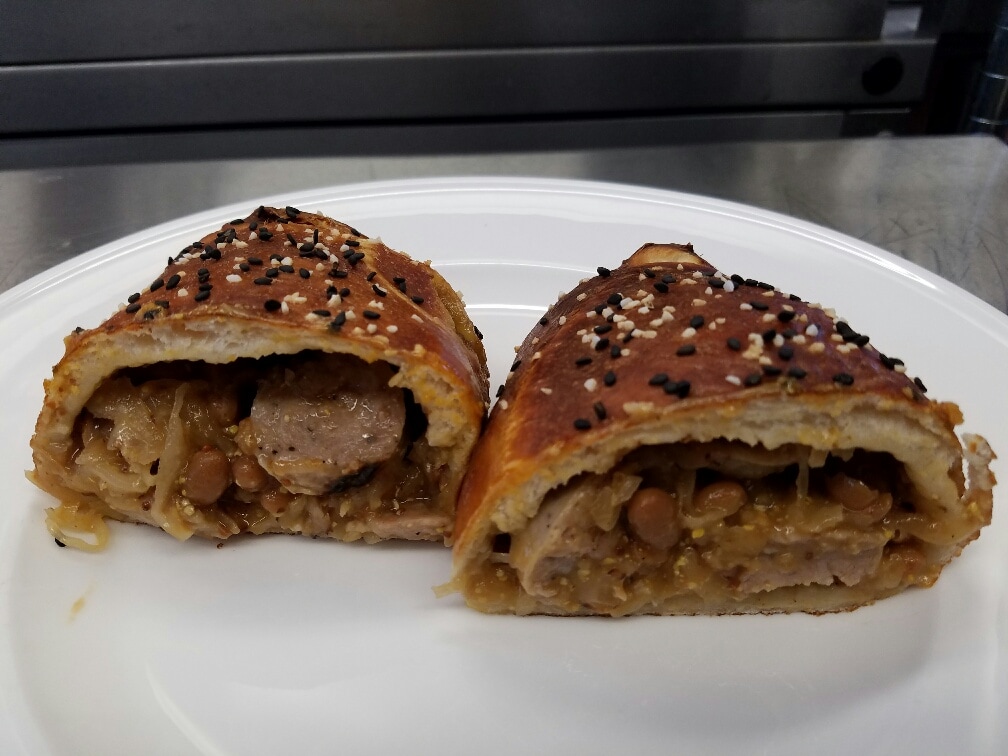 Guests are allowed to select a total of 5 different items from our food truck menu to create their own personalized event menu. Our specialty menu item is our 'Pudgies' which begin with a homemade pretzel dough that is stuffed with savory ingredients, sprinkled with pretzel salt and other spices, and baked to a deep golden brown perfection. They are a satisfying meal when paired with chips and a drink and finished off with one of our Pudgie cookies! Our food truck menu also offers an assortment of burritos, sliders, salads and our very popular macaroni and cheese! CLICK HERE to download our food truck menu.
Our off-premise CATERING service allows us to deliver and set up your meal at your desired location. We have six different menus to select from and offer both disposable dinnerware or china. We can serve up to 400 guests, and we also offer the option of linen service to complete your event. CLICK HERE to download our catering menu.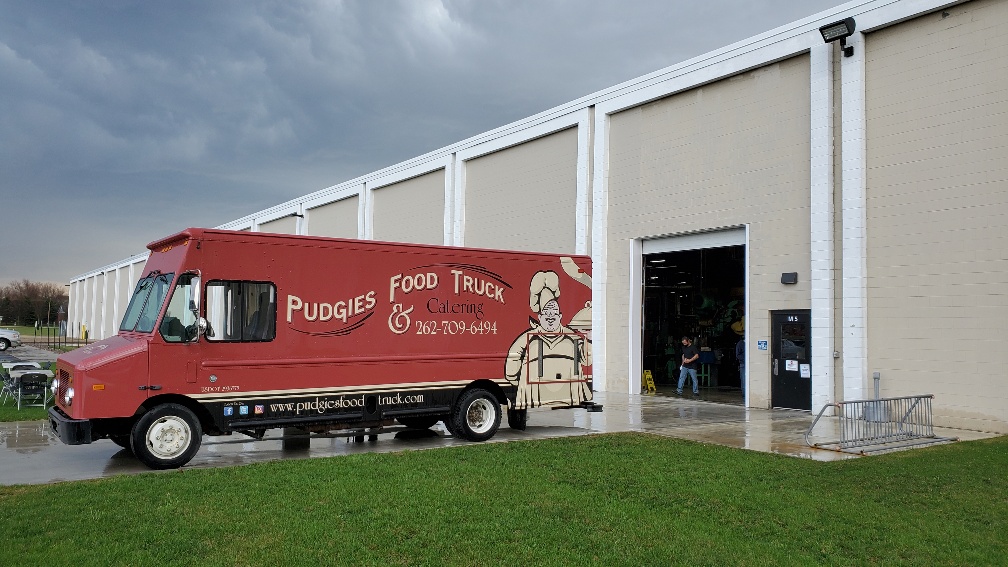 A minimum order of 75 meals per event is required.
Sales tax and a 20% gratuity charge is added to each invoice.
All invoices must be paid at least one week prior to the date of the event. If you are paying with a credit card, a 3% processing fee will be added to the total amount due.
We'd Love To Hear From You!
We will do our best to respond to your inquiries as soon as possible. Have a great day!
PUDGIES FOOD TRUCK
Phone: 262.673.4946
Address: 150 Jefferson Avenue
Hartford, WI 53027