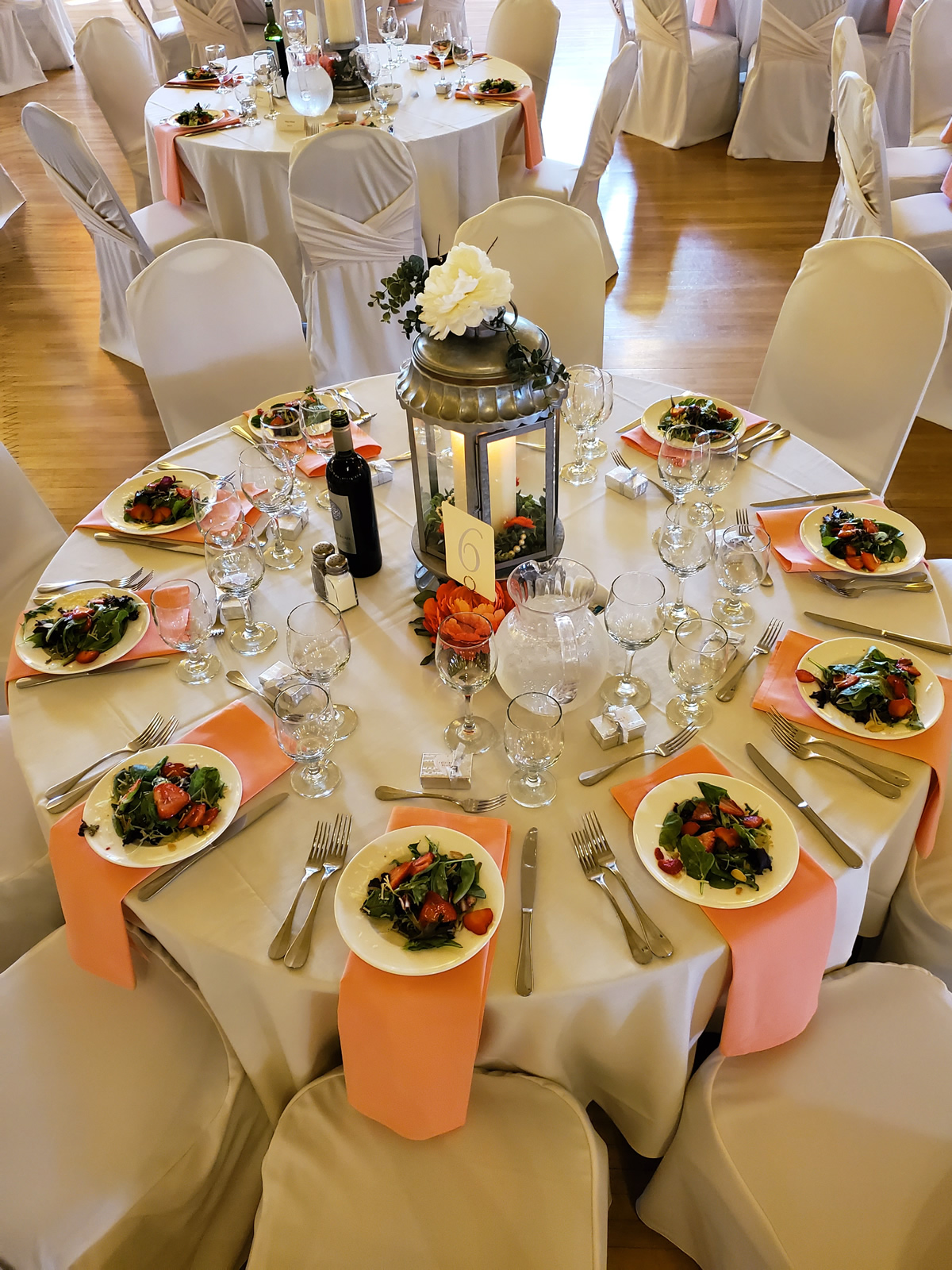 The Chandelier Ballroom is a full service venue.  When you work with just one vendor for your room rental, linen and food & beverage needs, it makes planning an event simple and stress free.
Deciding on a menu for your gathering should be easy and enjoyable. Everyone looks forward to the food at a special occasion!
Whether you are serving family and loved ones at a wedding, old friends at a class reunion or co-workers at a corporate event, the Chandelier Ballroom takes pride in preparing and serving top notch meals. 
Our brunch, lunch, appetizer, dinner, dessert and late night menus offer an array of price points to satisfy most any budget. You can customize your menu by adding water goblets and pitchers to each table for a small fee of  $1.50 per person. You can also add an additional accompaniment to your meal for $3.95 per person or an additional entrée for $5.95 per person.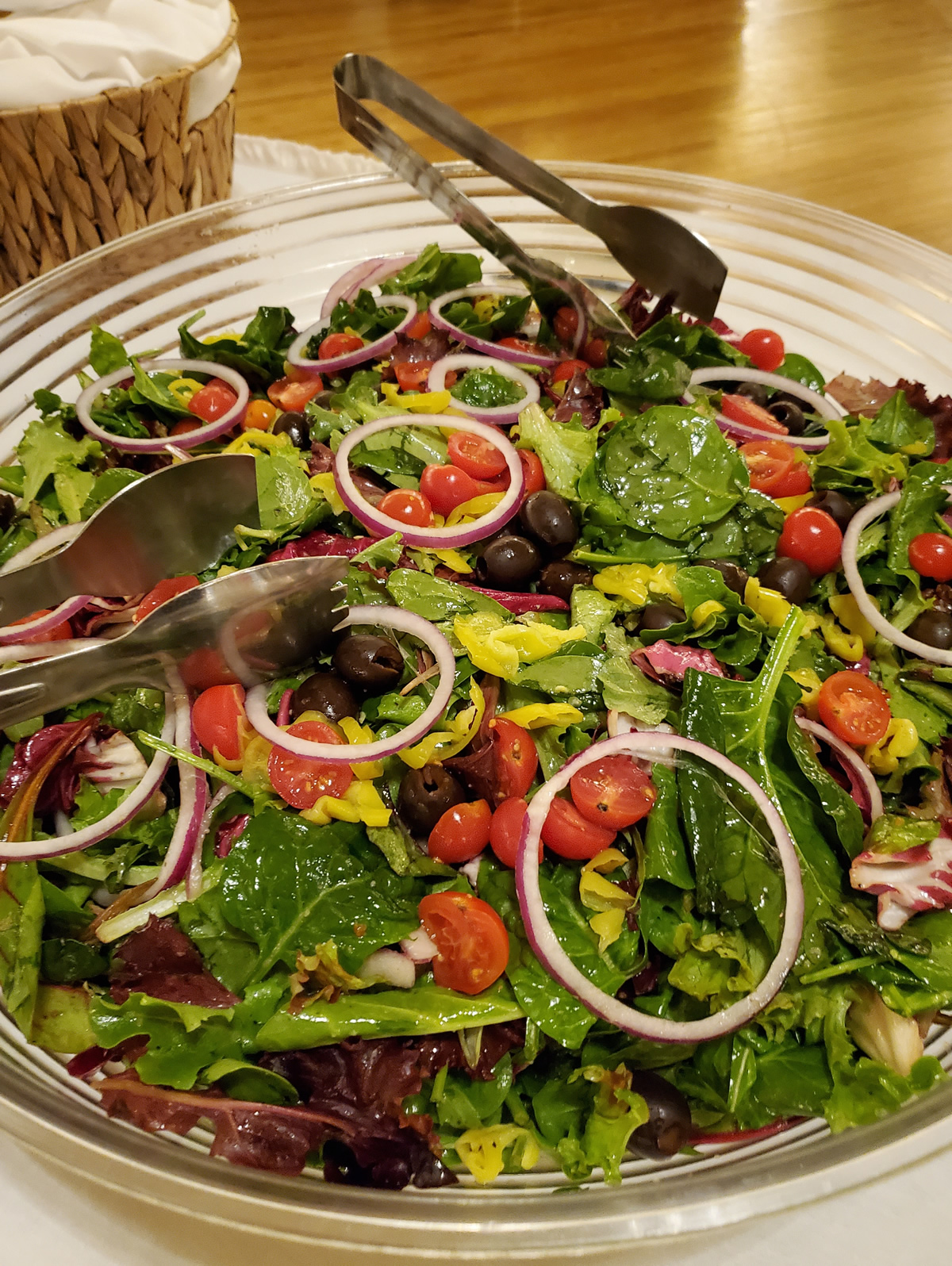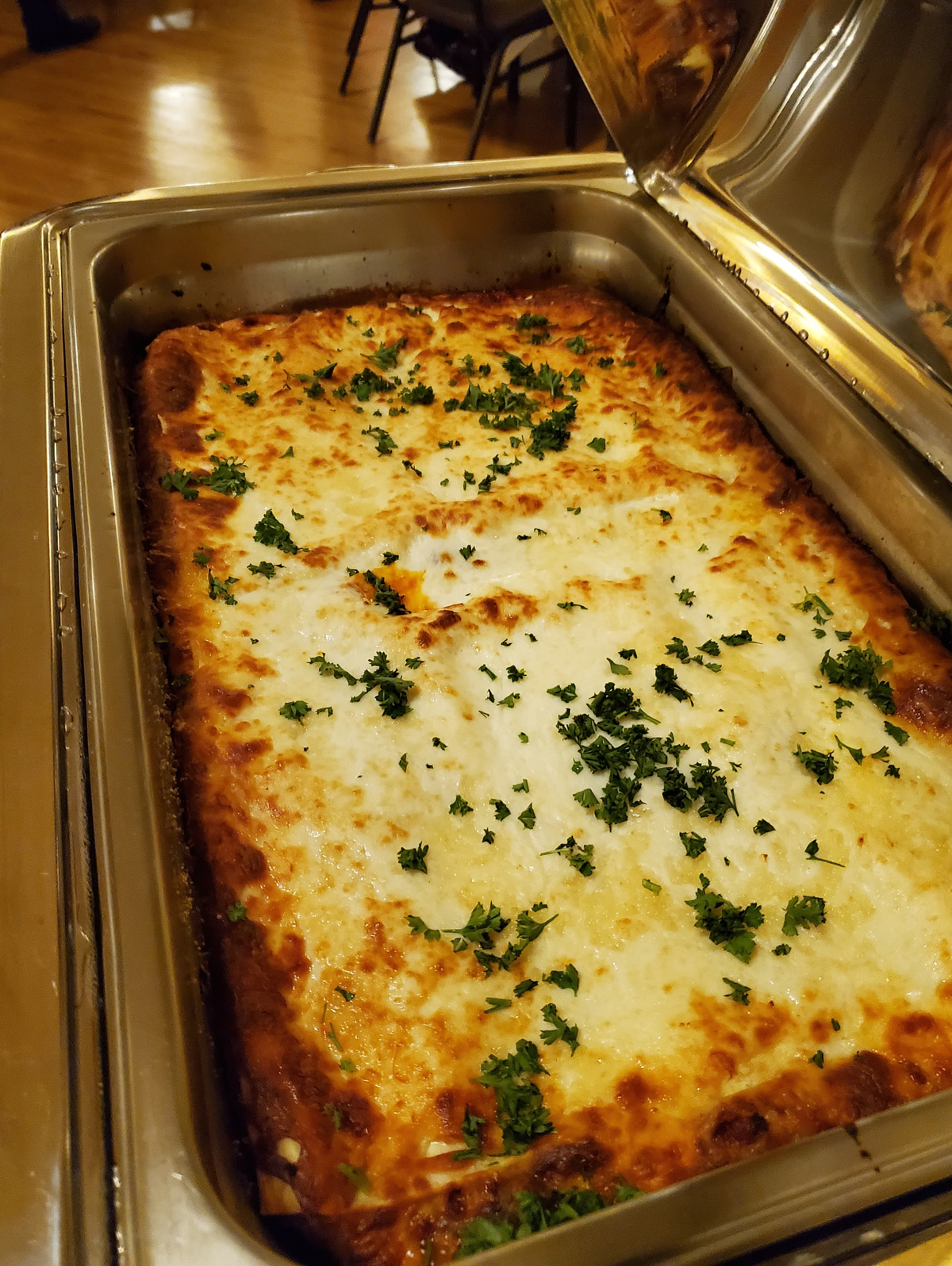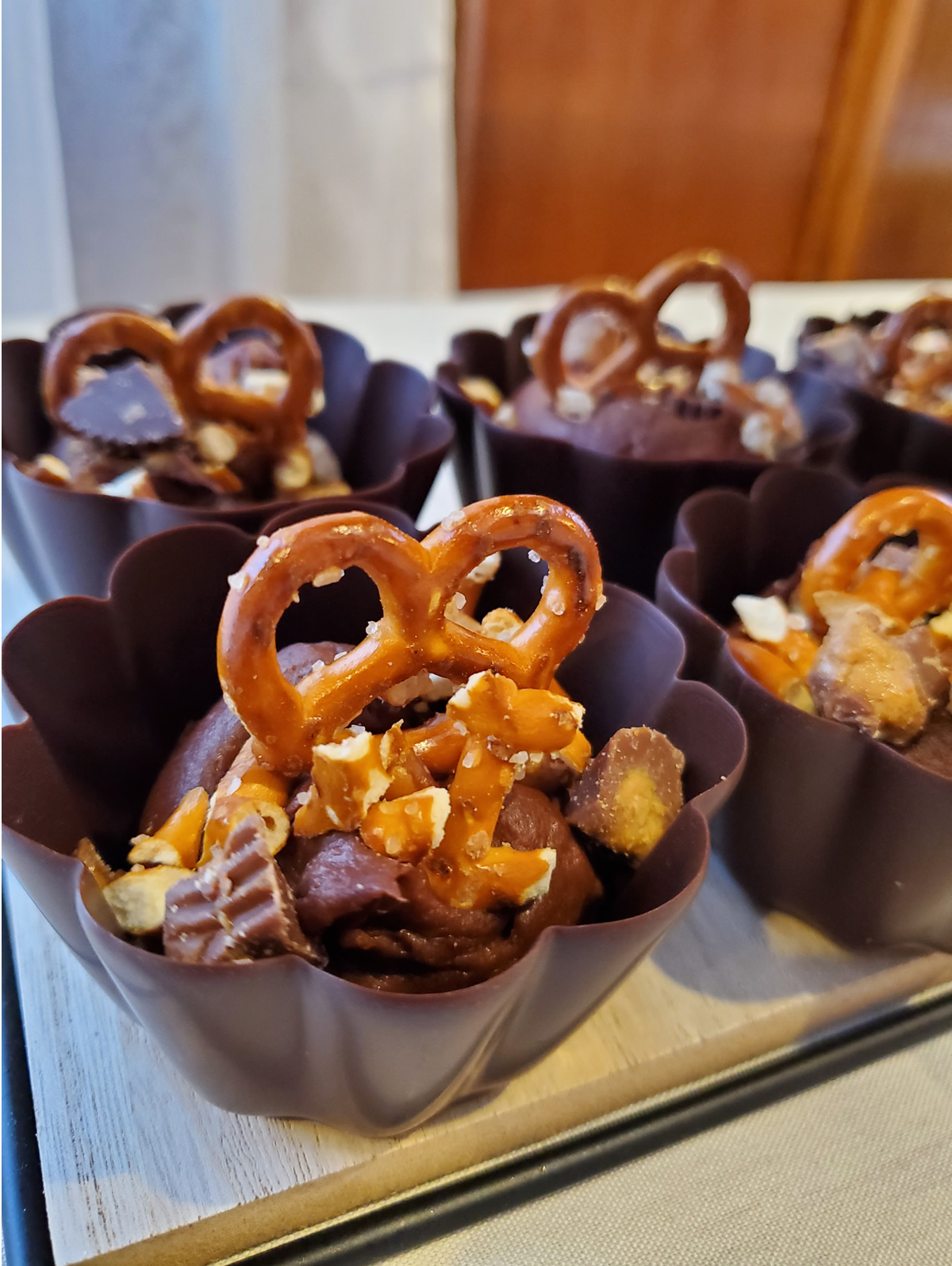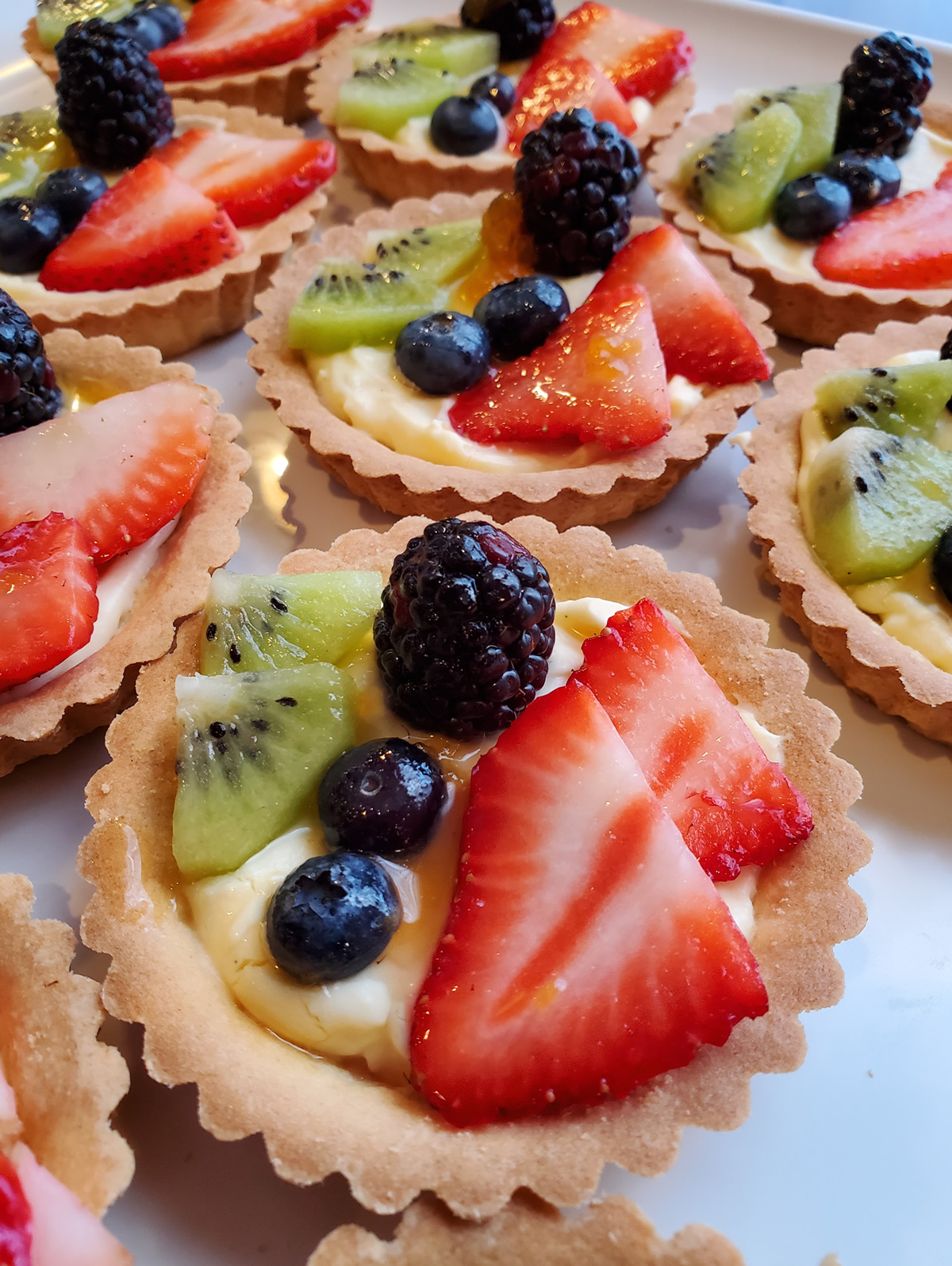 ​We also offer a number of options for late night snacks for your guests. You can order additional appetizer platters or sliders off of our catering menu, reserve our Hot Dog Cart, self-serve Nacho Bar or our Pudgies Food Truck. 
Our Hot Dog Cart is priced at $2.00 per hot dog and one of our bartenders will serve the hot dogs in buns along with ketchup, mustard and napkins. We serve the dogs until they are gone, or the end of the night, whichever comes first. The Nacho Bar is $300.00 for 100 appetizer sized portions of nachos. The price includes tortilla chips, seasoned ground beef, nacho cheese sauce, jalapenos, sour cream and salsa. 
Please visit www.pudgiesfoodtruck.com for menu options and details. Pudgies are our updated version of 'pudgie pies!'
We make a homemade pretzel crust in our kitchen and stuff it with savory and sweet fillings. The Pudgies are served by our staff from the window of our Food Truck outside the Ballroom. We require a minimum order of 75 Pudgies.
Once we receive a signed contract with deposit, you and a guest are invited to one of our tastings.  Each couple is allowed one complimentary tasting where they can select 2 entrees and 2 accompaniments from one of our menus.  Additional guests are $35.00/person. 
Our next tasting dates are scheduled for Thursday, November 9th at 6:00pm and Friday, February 2, 2024 at 6:00pm.
Please note: Reservations are required and space is limited so please let us know if you plan on attending and what your menu selections are. RSVP no later than one week prior to the date of the tasting.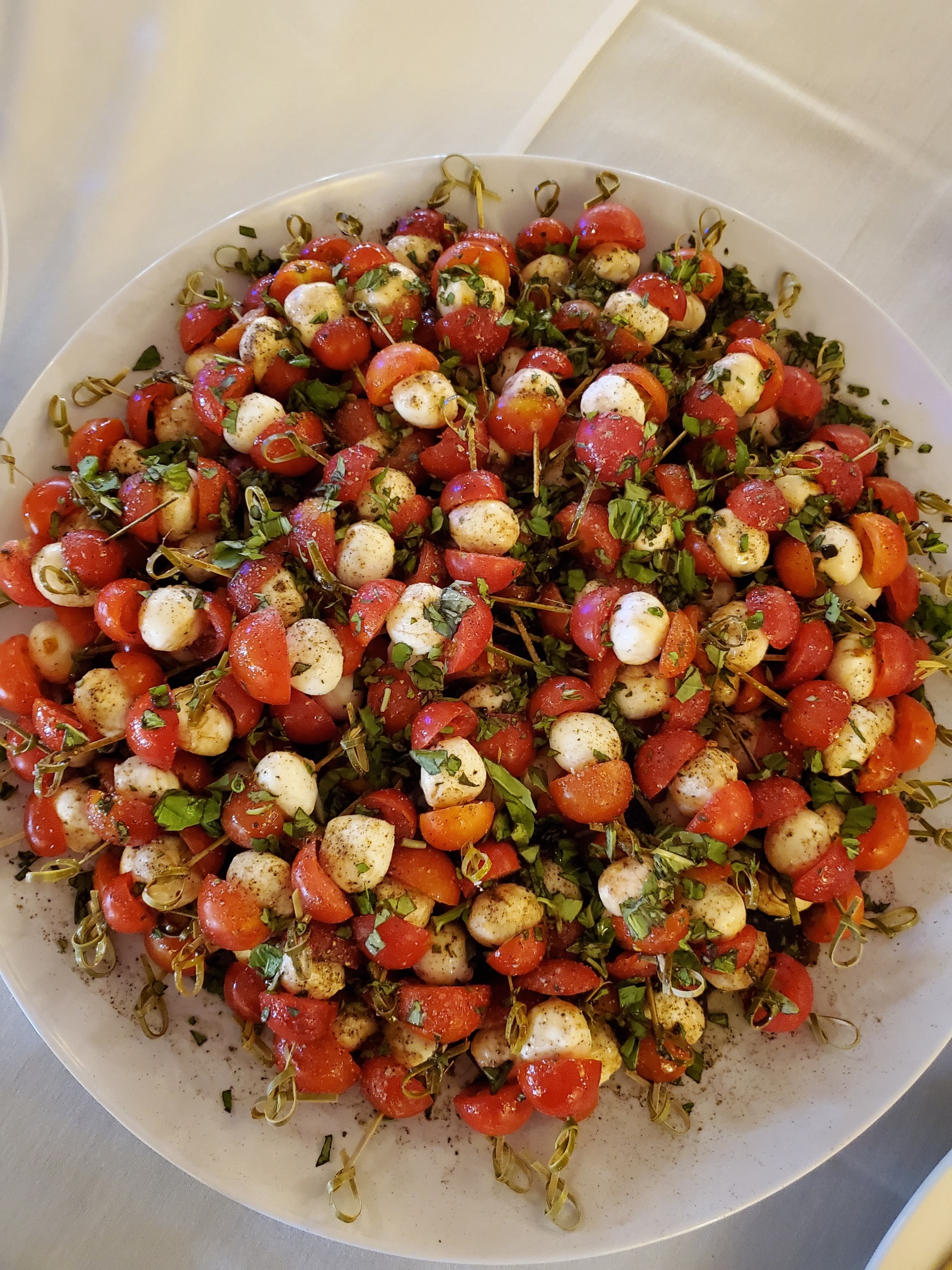 Our kitchen offers products with peanuts, tree nuts, soy, milk, eggs and wheat. While we take steps to minimize the risk of cross contamination, we cannot guarantee that any of our products are safe to consume for people with peanut, tree nut, soy, milk, egg or wheat allergies.​ We do not allow any food items to be brought on premise that are not prepared by our kitchen. The only exception to this policy is wedding cakes, desserts and dry snack items for the bar. Please feel free to contact us with any questions you may have.
From the time the first appetizer is served until the last plate is cleared, our staff will do our very best to ensure your guests are smiling and satisfied!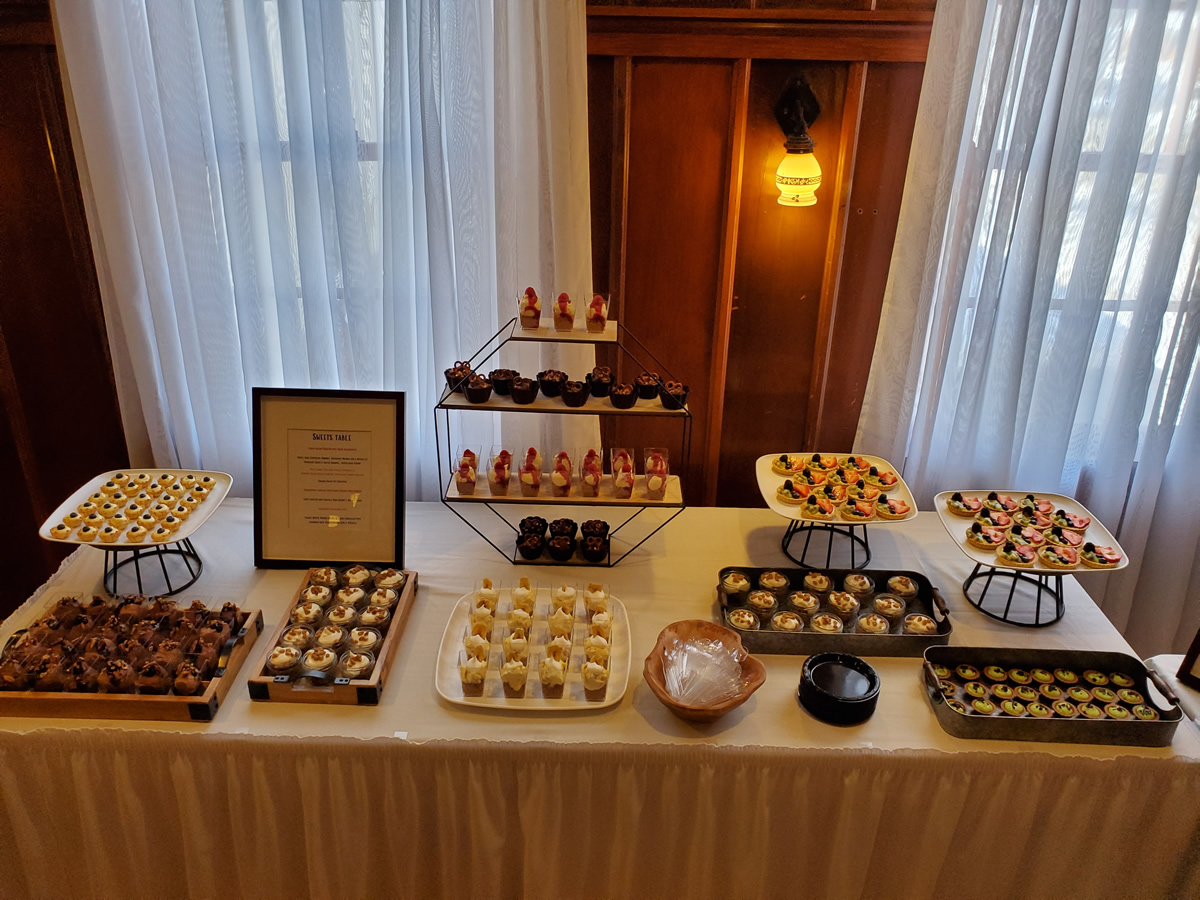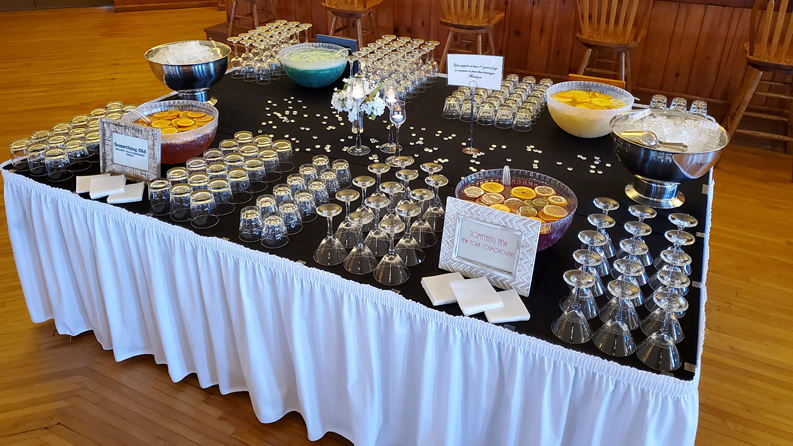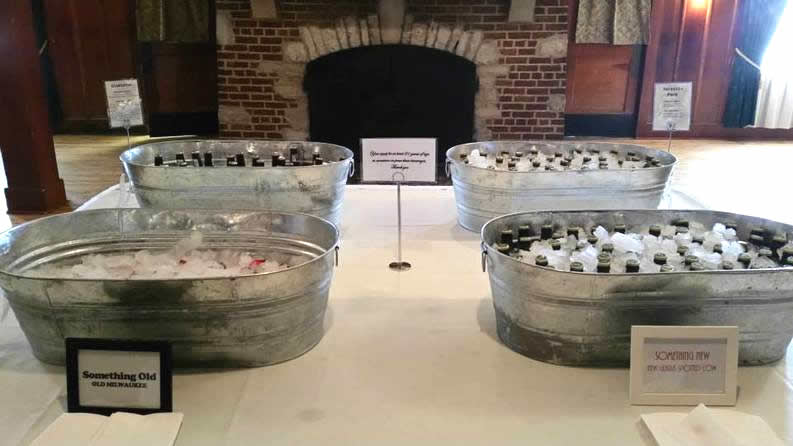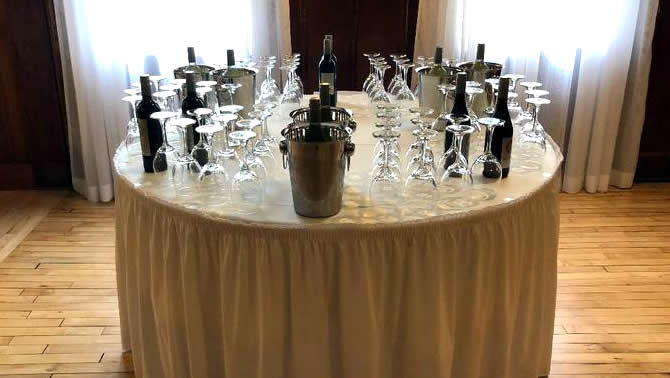 $15.00 per hour per guest over the age of 21 (Does not include doubles or shots.)
$2.00 per guest based on the final dinner count.  Guests will receive unlimited soda for the duration of the event.
Placed at each table by Ballroom staff.  $16.00 per bottle plus glassware: $1.00 each
Customer can select 2 options.  Domestic 1/2 barrels ($365.00).  Import/Micro Brew 1/2 barrels (Prices vary.  Please inquire.)
​CHANDELIER BALLROOM PUNCH TABLE
A 'themed' self-serve punch table:
Something OLD (Old Fashioned Punch) 
Something NEW (New York Cosmopolitan Punch)
Something BORROWED (We borrow a family recipe) and
Something BLUE (Blue Champagne Punch or Blue Bomber)

$600.00 for 4 punch bowls garnished with fresh fruit; Approximately 200 servings
$2.00  16 oz. Soda or Kiddie Cocktail
$5.00  Bottle of Domestic Beer               
$5.50  Bottle of Import/Micro Beer
$7.00  Rail Mixer
$7.50  Rail Martini/Manhattan/Old Fashioned/Rocks/Up
$8.00  Call Mixer/Glass of Wine
$8.50  Call Martini/Manhattan/Old Fashioned/Rocks/Up
$9.00  Premium Mixer/Pitcher of Soda/Bloody Mary, Margarita, etc.
$9.50  Premium Martini/Manhattan/Old Fashioned/Rocks/Up/Creamy After-Dinner Drinks, etc.
$12.00  Pitcher of Beer
$21.00  Bottle of Wine or Champagne
​***$2.00 is added to any drink above that is ordered as a "Double."
Value of ticket is recorded and added to bar bill ~ This is a nice touch for your attendants at the Head Table.
Self-serve table, priced per bottle with predetermined bottle limit or time frame.  $16.00 per bottle. We proudly serve Silver Gate Wines. 
Warm Apple Cider or Spiked Apple Cider (served with spiced rum & cinnamon sticks)
Hot Chocolate or Spiked Hot Chocolate (served with vanilla vodka & marshmallows)
$75.00 per batch of plain hot beverages and $125.00 per batch of spiked toddies (each batch is approximately 30 servings) 

​CHANDELIER BALLROOM BEER TABLE
A 'themed' self-serve beer table:
Something OLD (Old Style or Old Milwaukee)
Something NEW (New Glarus Spotted Cow)
Something BORROWED (Your Choice)
Something BLUE (Blue Moon or Pabst Blue Ribbon)​
Priced $5.00 per bottle and served over ice in galvanized tubs
​*A Service Charge is applied to the total cost of complimentary beverages (e.g., Tap Beer & Soda) provided to guests.  
*The Bar Bill, including any additional or remaining fees, must be paid the night of the event.  (No exceptions.)
*All prices apply to in stock items only.  Prices are subject to change.  Special requests/services are available and may be subject to additional fees.